We issue an internal quarterly newsletter, just keeping all employees up to date on how we are doing as a business etc.  It is very football based, like match analysis (financials), upcoming fixtures (customer/supplier visits) etc.  One area is player of the match – this is an area where we recognise certain employees for going the extra mile to help the Company. Prezzo vouchers (£50) for each player to enjoy a meal on the company, thank you, great effort!
The 2018 4th quarter winners are: 
Brandon Palmer – deserves great credit for his work.  Brandon has waded through Final and Pre-OSC inspection on thousands of parts, has exclusively inspected all plated parts on one of our Aerospace companies and taken on the vast majority of the Marine work, both from the cell and the sub-contract parts. Especially pleasing is the progress he has made with PCDMIS, CMM programming. Brandon has successfully programmed a complex defence industry part, offline, from scratch including the FAIR preparation, then ran the program when the part came in, without any issues.  In the process, he passed off his most complicated first off yet.
Erwin Promentila – for his continued progress, but more importantly for passing his apprenticeship.
Alan Haskins – Alan repeatedly goes out of his to way help others, nothing is too much trouble.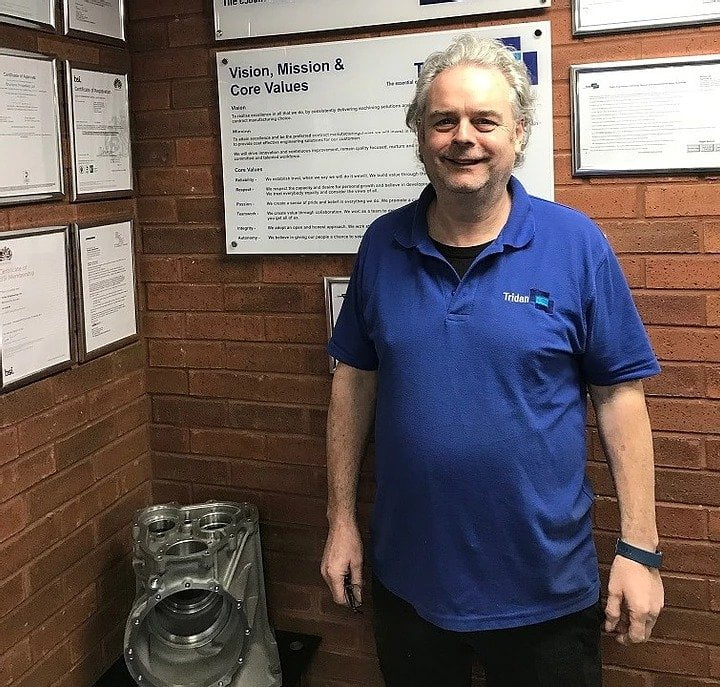 Stuart Lain – for his encompassing of the LEAD training.  He puts effort into the classes and has ideas which have been followed through. Plus, his commitment to help our young engineers.