Would you like to join the team?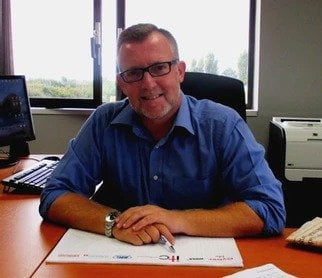 Paul has led as MD since 2004, growing the Company from a UK customer base, to an AS9100 worldwide leading contract manufacturer.
Paul has a passion for internal development, particularly through the apprenticeship scheme, plus driving innovation through autonomy and engagement.​
A love of all things West Ham football club, gardening and golf, his other love is Call of Duty on the PS4 – you are never too old apparently…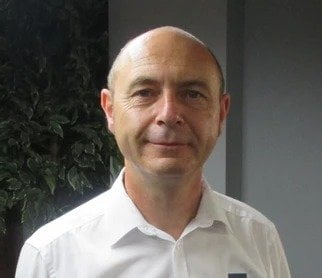 Having spent 25 years in the casting and machining industry Michael joined Tridan in 2006 initially as Technical Sales Manager before progressing to the role of Sales Director in 2009. 
A long-suffering Ipswich Town fan Michael also enjoys all things Shakespeare.
Paul joined the company in 1995 as a trainee machine operator and has steadily worked his way through the company holding various roles. Paul was made our Machine Shop Manager in January 2016 and more recently promoted to our Operations Manager.
A keen gardener, he enjoys nothing more than hacking around in the undergrowth at weekends, this can be verified by his golfing friends.
Mike has years of experience in the manufacturing sector working for various OEM's and contract manufacturing organisations and has held various roles from production, operations through to quality. He joined the business in January 2022 to head up the quality assurance element of operations and to ensure the continual improvement of these functions. Mike has a wealth of knowledge of quality management systems, processes and loves a spreadsheet or two!
Mike is a long-suffering carp fisherman and likes to "try" and catch the big one when he can. He also likes spending time with his family and supporting his local pub!
After a variety of roles in an office environment, Emma joined Tridan in 2015 as Sales Office Administrator. A role that was broadened to assisting across all departments within Tridan. Emma was then promoted to our Senior Production Controller and is now our Manufacturing Manager. Working in a predominantly all-male environment, Emma would say she has excellent patience. She enjoys socialising and the odd glass of wine.. or two.
Trevor's journey into engineering began in 1989 when he started a 5-year apprenticeship at Tridan. After various different roles in engineering, he returned to Tridan in 2008, moving into sales as a Technical Sales Engineer in 2011.
Trevor spends his spare time with his family, DIY, playing badminton and following Ipswich Town, but not all at the same time…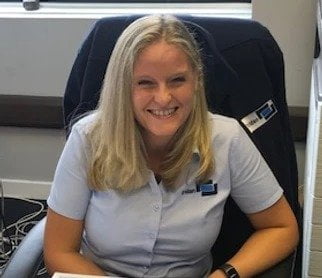 Kelly joined the company in April 2017 as Sales Administrator, having worked in a variety of administrative roles previously.
In her spare time, when she has any after chauffeuring her daughter to many various dance classes, Kelly enjoys walking her dog and relaxing with a nice glass of wine!!!
Nikki joined the team August 2019 and comes with 5 years' experience in accounts. Nikki has recently completed her AAT Level 4 and is now studying for her CIPD level 5.
When Nikki is not studying, she enjoys socialising with her friends.
Sue joined Tridan 10 years ago having previously been a Publican then a Quality Inspector.​
She is now in her new position of Quality Assurance Coordinator and is loving the extra responsibilities.
Outside of work, Sue is a foster carer, a role which proves very rewarding especially now she has in her care a young person from Vietnam, who is staying with her on a long term placement.
Paul moved into engineering as he was interested in how things worked and were made – and it was better than crashing motorbikes for a living.  Paul was a Development Engineer in the Powder Metallurgy industry before joining Tridan in 2010. 
On the odd occasion that Paul is not at work he likes playing his guitars and growing vegetable in his garden.  He enjoys the challenge of mending the un-fixable things that his kids have broken and will take on a big DIY or building project, but he is allergic to household chores.
Dave has been promoted to our Machine Shop Manager, and with over 30 years' experience, he brings a wealth of ideas to the role.
Dave has worked his way up through the company and has trained in various roles, from manual machining, CNC milling and eventually becoming CNC milling section supervisor.
Outside of work Dave loves to spend time with his family, DIY, and fishing. Also likes his football but finds it difficult to watch being a Tottenham fan.
Mark has just been promoted to our Lead Production Engineer, and with over 30 years' experience, he brings a wealth of ideas to the role.  
Mark has worked his way up through the company and has trained on various types of machinery, some that luckily were indestructible. Outside of work Marks passion is F1 and is an avid armchair driver.