Talent, it's a word we are all familiar with especially on a Saturday night. Britain's Got Talent, X Factor, The Voice, and the list goes on. All with one common theme, get famous quick. We are in a culture where many of a new generation want fame and fortune and exciting jobs and Engineering is certainly not top of this list. Engineering skills are reducing and we face a battle to recruit the right skills and talent needed. The shortage of highly-skilled engineers across the board in the UK has hit its lowest levels since records begun. So, our answer to this is simple. We have an ongoing plan where we grow our own talent, watering and feeding until it flourishes into our future success.
We grow talent in our organisation from top to bottom. We have an ongoing flow of apprentices who grow through the business. We have recently seen completion of three NVQs/C&G by our young employees, with a further eight at various stages on their learning path, two of our apprentices will receive accreditation in 2017. We also actively encourage promotion from within and several of our senior managers have taken this route with great success.
There are several stages to our growth plan and I felt it would be helpful to share our steps.
1. Source potential, select your seeds carefully
We have a pool of apprentice applications, but need to ensure the right fit and potential. We recently sat with our HR Consultant Cherry Allen and discussed using an assessment method. We determined that an interview plus watching them carry out a challenge would show us both their personal characteristics but also initiative, intelligence and aptitude. We came up with a simple paper bridge building exercise which was cost effective, but also to see how they worked in a team environment. Two of our senior managers spent some entertaining time competing to ensure they were ahead of the game and we launched the task. It proved insightful and we have used this several times since as part of our selection process.
2. Take care of your seedlings and water
Talent does not grow itself. We need to input. We do this in a range of ways with firm training plans, mentoring and keeping a close eye on performance and attitude. We mould values by example and ensure the apprentices have a voice to express any concerns. It takes time but the output is a skilled workforce with the right attitude.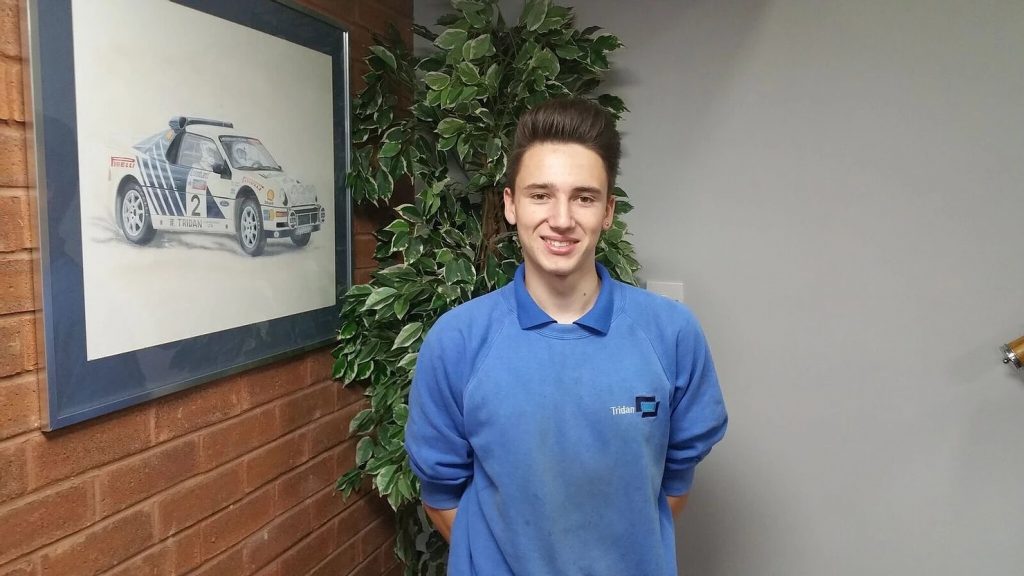 3. Know when the talent is not there
This without doubt is a tough one. When working with a new generation it's difficult to make tough calls, but we have experienced the wrong attitude in some and others have determined it's not for them. We have learnt from experience that investing when the warning signs are there is not prudent, but we always ensure we act with integrity and ethics and give every chance to succeed with full support.
4. It's a long-term plan
Growing talent is not a quick win by any means. It takes investment, time particularly. Whilst the apprentice levy funding has been cut temporarily, we know the benefit will carry on.
We are in a place as an organisation where we have excellent core values driven through an appraisal system. We have detailed training plans for all levels and succession planning and it all flows, but we do have to keep a close eye. Like a garden, we have to prune and shape and keep on top of things. Get rid of any weeds that may come through attitude, underperformance or bad habits. This takes effort, but as with a beautiful garden we have created what we want and enjoy the success. We have a loyal, highly skilled workforce of talent helping us to achieve and we will continue to grow.